NRF 2024 is where the entire industry goes to build the relationships that matter most, gain new insights to help make bold choices in the year ahead and experience the futuristic tech that is transforming retail.
Exhibit
Our Expo sells out each and every year, so reserve your booth now for NRF 2024: Retail's Big Show! It's the best way to connect with the retail industry's movers and shakers.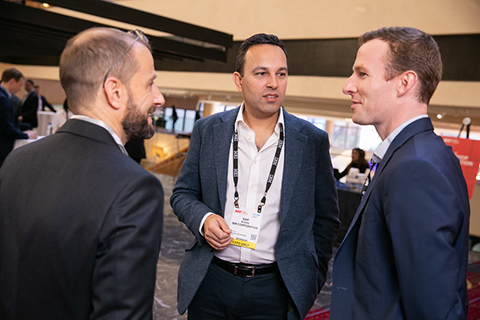 Sponsor
In addition to the branding opportunities exhibitors receive, there are plenty of additional sponsorship opportunities to amplify your brand.
NRF Retail Week
NRF Retail Week is the largest and most diverse gathering of retailers every year. Convening industry leaders, tastemakers and movers and shakers, NRF Retail Week is where your company's event will stand out and be seen by thousands of retail professionals. Being part of NRF Retail Week during NRF 2023: Retail's Big Show guarantees your company and event is part of retail's ultimate gathering.
Show off at the
Big Show.
Now more than ever, retailers are looking for transformative solutions that will propel them into the future. That's where you come in! Become an exhibitor and build new partnerships on a global scale.
The NRF 2024 Expo will be a gigantic marketplace where you can meet directly with retail decision makers who are looking to invest in new technology. 
Get seen at retail's biggest scene! 
Interested in Sponsoring or Exhibiting?
Space is limited — reserve your place now to get in front of retail decision-makers. You can also purchase additional branding opportunities to boost your presence at NRF events and conferences. Reserve your spot today.